Adopting a content marketing strategy can improve your business by boosting your online presence and increasing traffic to your website. There are many forms of online content that can build brand awareness and grow your sales. The overall goal of content marketing is to target your audience's goals, convincing them that your product or service will meet their needs. Here at Beyond the Basics, our team of digital marketing experts can identify your customer's goals and help you develop an effective content marketing strategy to improve your customer connectivity at every stage of the buying process.
To develop a content marketing strategy it is important to consider the stages that a buyer goes through when searching for products and services online. These include awareness, consideration, and the final decision.
Awareness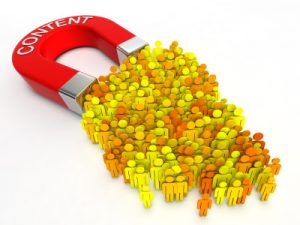 For a business's online presence, awareness is a driving force and can be achieved through increasing traffic to your website or promotional content. Regular blog posts with effective search engine optimization (SEO) keywords are perfect for increasing your online traffic. Infographics and short promotional videos are also great because they are very shareable on social media and video hosting sites such as Youtube.
Consideration
Once you have gotten the attention of your potential client, they begin to weigh their options and consider the benefits of using your product or service. More comprehensive and detailed content is required to go deeper into the advantages of going with your business. For this, research reports, webinars, and e-books are great examples of more in-depth content that should fit into this stage of your content marketing strategy.
Decision
At this stage, the buyer has all the information needed to make a decision about your business, but it's important to go that extra mile and nudge them in the right direction. A well-worded, reliable testimonial or a detailed case study can influence the buyer's decision positively.